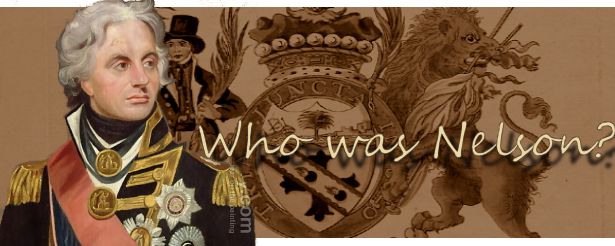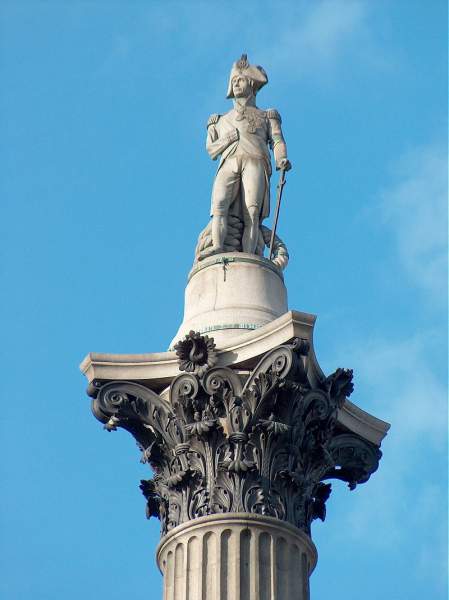 If you have ever been to London, chances are you will have passed Trafalgar Square, at the heart of which stands Nelson's Column, a 185-tall monument with a statue of Britain's most famous Admiral perched atop it. He stands looking over the Admiralty, from whom he took his orders; the Thames, up which his funeral procession sailed; and, far beyond, Portsmouth, where his famous ship HMS Victory still resides. But who was he, and what did he do to deserve such a memorial? Here is a summary of the essential things you need to know. (You can also refer to the <![if !vml]>

<![endif]>Timeline for a chronological summary of his life and career.)
Horatio Nelson - Essential Facts
Born on the 29th September 1758 in Burnham Thorpe, Norfolk, the sixth of eleven children.

Joined the Royal Navy aged 12, thanks to his uncle, Captain Maurice Suckling of the Raisonnable.

Passed his lieutenant's exam in April 1777, aged just 18. He joined the Lowestoffe and sailed to the West Indies under Captain William Locker, who would prove to be one of the most influential captains of his career. The next year, Locker gave Nelson command of the Badger brig, his first independent command.

In 1780, as captain of the Hinchinbrooke, Nelson led an expedition to capture Fort San Juan in Nicaragua. It ended in disaster, and most of the Hinchinbrooke's men, Nelson included, fell ill with yellow fever

Married Frances Nisbet on the 11th March 1787 at Nevis in the West Indies. They had no children.

Famously fell in love with Emma, Lady Hamilton, and left his wife to life with her and her husband, Sir William Hamilton. He had a daughter with her, named Horatia, who was born on 29th January 1801. They had another daughter in 1803, but she died shortly after birth.

Died on the 21st October 1805, aged 47, from a bullet wound sustained at the Battle of Trafalgar.
---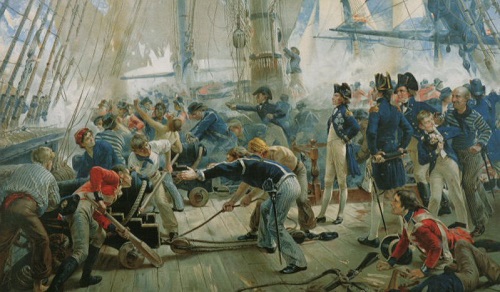 Image: The Hero of Trafalgar by William Hersman Overend
The American War of Independence (April 1775 - September 1783)
Passed his lieutenant's exam in London in April 1777, aged 19.

Given command of the Badger, a 16-gun brig, in December 1778.

Led an expedition on land to capture Fort San Juan in Nicaragua, in 1780. The expedition failed spectacularly, and most of the crew of his ship, the Hinchinbrook, including Nelson himself, fell ill with a deadly tropical disease.
[text]
---