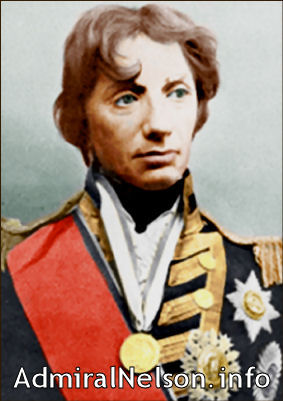 Copyright Vicki Hassona 2013

Medusa
32-gun 5th rate frigate

Launched in April 1801.
Broken up in November 1816.
She was Nelson's flagship for the attacks on ships in Boulogne in August 1801. (Capt. John Gore)

Career:

30th July 1801:

Nelson boarded. Captain John Gore.

August 1801:

Medusa's boats took part in an attack on a flotilla of small ships in the Bay of Boulogne. The attack was unsuccessful and she suffered heavy casualties, including Edward Parker, a protege of Nelson's, who eventually died from his wounds.

Dec 1803

:

With Nelson's fleet in the Mediterranean. Captured French privateers Esperance and Sorcier.

5th Oct 1804

:

Fought at the Battle of Cape St. Maria. British frigate squadron comprising of the Indefatigable, Amphion and Lively, took three Spanish frigates, the Fama, Medea and Clara, and blew up another, the Mercedes. (Capt. John Gore)

23rd Oct 1804

:

Captured the Spanish frigate Santa Matilda (38)

1805

:

With Cornwallis' fleet in the East Indies. (Capt. Adam Drummond)

Oct 1806 - Sept 1807

:

With operations in the Rio de la Plata (Capt. Dancombe Pleydall Bouverie)

April 1808

:

Captured the French privateer Actif in the Channel (Capt. Bouverie)

Jan 1810

:

Captured the French privateers Aventure (14) and Hirondelle (14). (Capt. Bouverie)

June 1812

:

Sent boats to cut the French store-ship Dorado out of the harbour of Arcasson, but she grounded and was burnt. (Capt. Bouverie)

June - Aug 1812

:

With a squadron under Admiral Home Popham helping the Spanish against the French on the north coast of Spain. (Capt. Bouverie)

1813

:

Became a hospital ship.
---