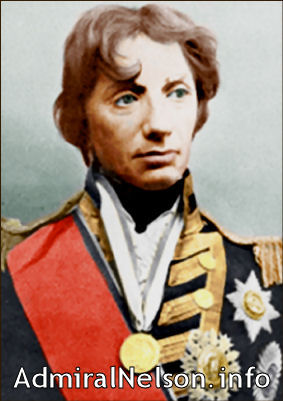 Copyright Vicki Hassona 2013

San Josef
112-gun 1st rate ship-of-the-line

Presence at Nelson's battles:

Cape St. Vincent: On the Spanish side as the flagship of Rear-Admiral , but captured by Nelson.

Career:

14th Feb 1797

:

On the Spanish side, she was Rear-Admiral Don Francisco Winthuysen's flagship during the Battle of Cape St Vincent. During the battle, the Spanish 80-gun ship-of-the-line, San Nicolas, collided with her and they became entangled. Before that, she had been heavily battered by British ships and many of her crew had been killed or wounded. Nelson, in the Captain, led an aggressive boarding party onto the San Nicolas, and took her. Then, completing what became known as 'Nelson's Patent Bridge for Boarding First Rates', he stormed onto the San José. The Spanish Admiral, having had both his legs blown off, was dying below decks, and so it didn't take long for the ship to surrender.

Jan 1801

:

Nelson requested, and was granted, the San Josef for his flagship during his defence of the Channel. (Capt. Thomas Hardy)

March 1805

:

She was the flagship of Vice-Admiral Charles Cotton in the Channel Fleet in the time between Admiral Cornwallis' departure and Admiral Lord Gardner taking over command.

5th Nov 1813

:

Part of the squadron under Vice-Admiral Sir Edward Pellew involved in a skirmish with a French squadron under Rear-Admiral Cosmao-Kerjulien, the commander who had led the disastrously unsuccessful counter-attack to rescue the prizes after the Battle of Trafalgar. (Rear-Admiral Sir Richard King, Capt. William Stewart).

12th Feb 1814

:

Pellew's squadron chased the same French fleet into Toulon.

1839

:

Became a gunnery training ship at Plymouth.
---